The Abbey of Maizières: Exceptional stays
and prestigious receptions in the Burgundy Region
An exceptional 750-hectare estate, unique in France, 15 minutes from some of the most important wine villages
Meursault | Puligny-Montrachet | Pommard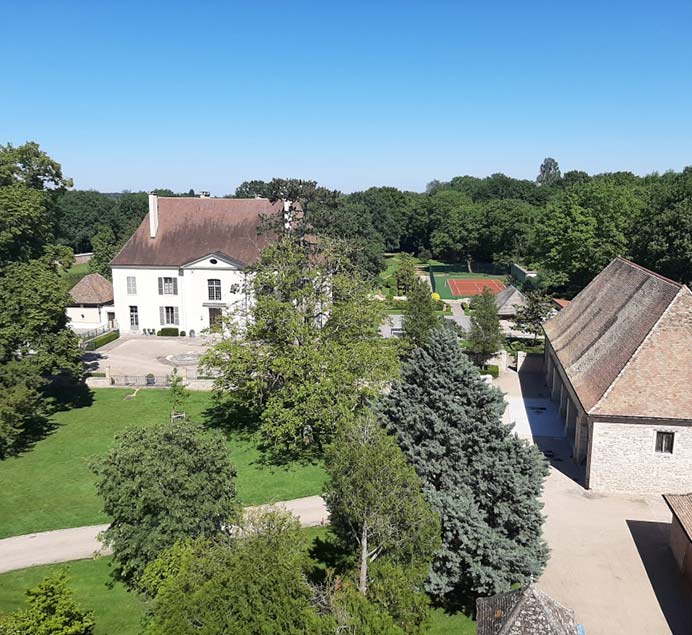 The Abbey Palace of Domaine de l'Abbaye de Maizières
With its 3 Ha park and its pond, the former residence of the Maizières Abbey's abbot has a charm that delights each and every one of its visitors. The place is all the more exceptional as it has been renovated from floor to ceiling. While staying there, you will be able to enjoy the swimming pool and spa, the greenhouse and the tennis court. Featuring a large reception hall that can accommodate up to 130 people, the Abbey Palace includes five luxury suites, a fully equipped kitchen, two dining rooms, a library lounge, a lounge with a home cinema and a living area with a grand piano.
Explore the premices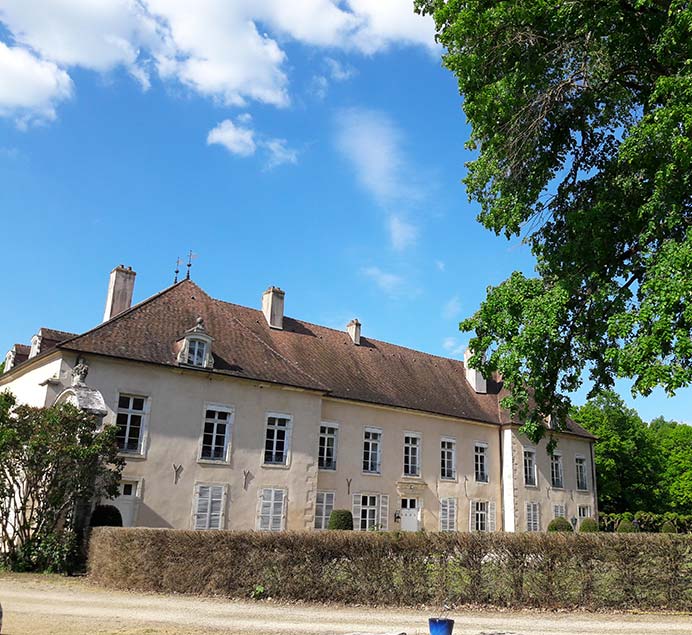 The Maizières Castle: a prestigious 4-star venue
The jewel of the estate, the Castle comprises reception pavilions, a chapel, a well, a canal, a pond, a vineyard, an orchard, a monastic garden, a paddock and outbuildings including a barn, a mill, vaulted cellars, a winery, a flour mill... all harmoniously distributed in a beautiful 9 Ha park.
The Château has seven luxurious suites, two large lounges, a dining room, a winter lounge, a swimming pool, an orangery that can accommodate a reception of 300 people and offers a capacity of ten unusual accommodations for 30 people in the park (Village des Novices) and accommodation of authentic charm for 15 additional people by 2022 in the historic outbuildings of the monastery (monks' rooms).
This unique and prestigious place is a magical setting for unforgettable photos.
EXPLORE THE PREMICES

The Hamlet of 40 Arpents: luxury, calm and beauty
You will find the Hamlet of 40 Arpents in a landscape of vineyards, blackcurrant plantations and orchards, on the edge of the forest and bordering the Maizières Pond. It is set in the heart of a natural area of over 700 hectares, and features 4 suites and 8 3-star rooms. You will no doubt be won over by its dovecote, its spa/swimming pool and its bread oven. While staying here, you will be able to enjoy an exceptional range of spa and wellness treatments, explore nature and enjoy a variety of leisure activities.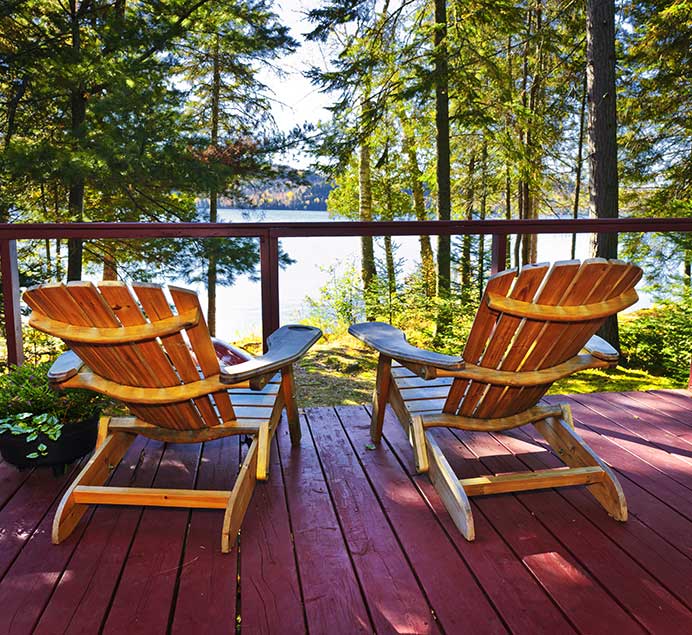 Unusual accomodations in Burgundy: The Eitineka Village
Share a unique experience with your family, friends or co-workers by staying in one of our unusual accommodations. The tree houses, lake lodges, trappers' cottages and "Ermites" bungalows are a perfect place to bond and unwind.
These natural accommodations, designed with elegance and comfort, are located at the heart of the forest or on the edge of the pond. They will give you the opportunity to live some unforgettable moments in complete harmony with nature.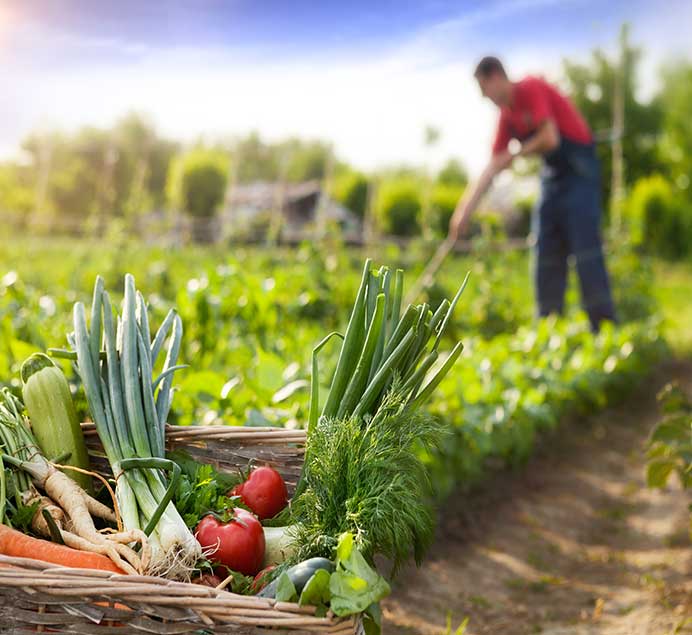 The Gouttières Farm: a biodynamic approach
The Gouttières Farm is a 20 Ha polyculture biodynamic farm with orchards, vines, market gardening, crops, beehives and farm animal breeding (cattle, horses, sheep, pigs and poultry).
This eco-responsible farm, which is in the process of obtaining the Demeter certification, has been certified organic and meets the standards of biodynamics. It is intended to provide for all the food needs of the estate.
In order to share and develop new teaching methods, the farm displays a permanent exhibition on biodiversity and local flora and fauna, with various activities.
EXPLORE THE PREMICES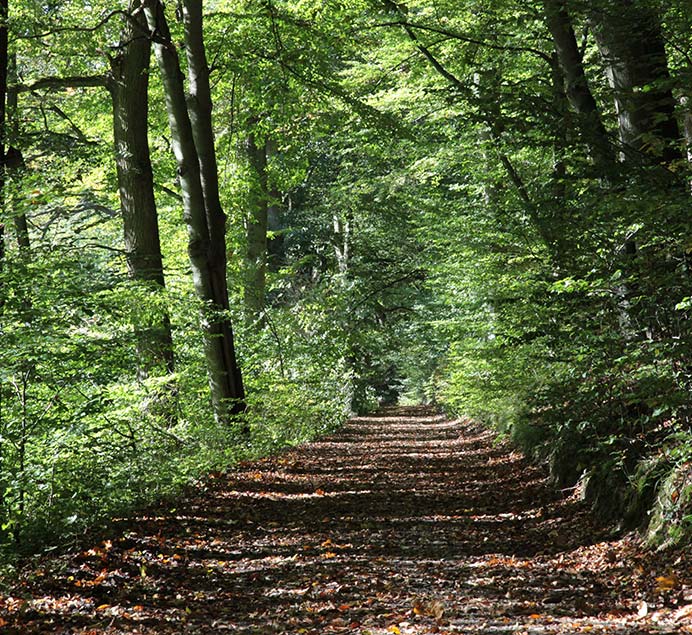 The Maizières Forest: an eco-managed forest
The exploitation of this 650-hectare forest is based on a PEFC-labelled management plan derived from the latest innovations in silviculture. The forest estate is developing a range of highly diversified areas and activities: silvotherapy trail, 3D hunting bow trail, hiking and horseback riding, Land'Art, observatory reserve, hunter-gatherer trail, fitness trail, mountain biking... All these activities are part of a shared management of the ecosystem that involves local players (leaseholders, hunters and operators) and meets the requirements of sustainable development.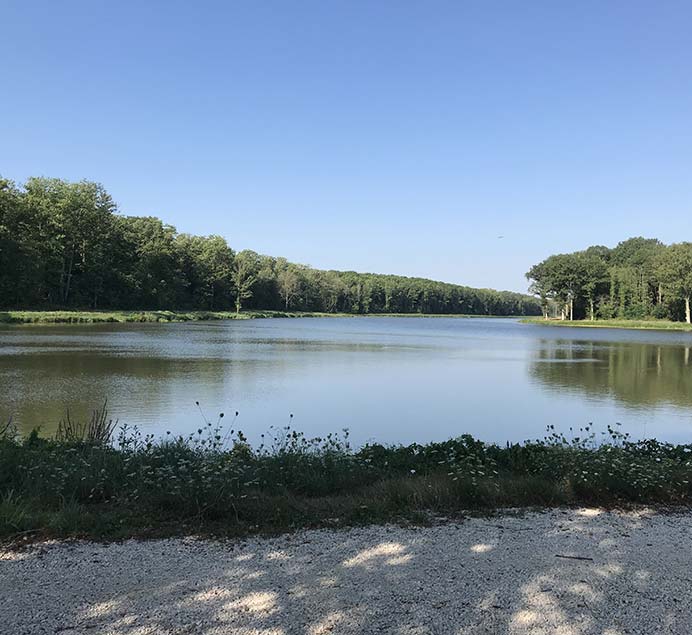 The Maizières Pond: a nature reserve
The 22-hectare pond has been completely rehabilitated in keeping with the original features, namely a surrounding walking path running along the five-kilometer-long banks, two dykes, a bird island, a swimming beach, a pontoon, a fishery and spillways. This nature reserve for migratory and sedentary birds provides an ideal setting for walks, observation, fishing and nautical activities.