Archery stay in Burgundy: live a unique experience
Looking for a stay combining precision sport, natural environment and absolute calm?
Welcome to Maizières Abbey, an exceptional estate located in the heart of the sublime Beaune countryside. Whether you are an archery enthusiast or a novice in the field, let yourself be tempted by a archery trip in Burgundy. Supervised by a professional in the discipline, develop your mastery and concentration in a 750 hectare oak forest. Learn how to use the bow and arrow under the watchful eye of our trainer!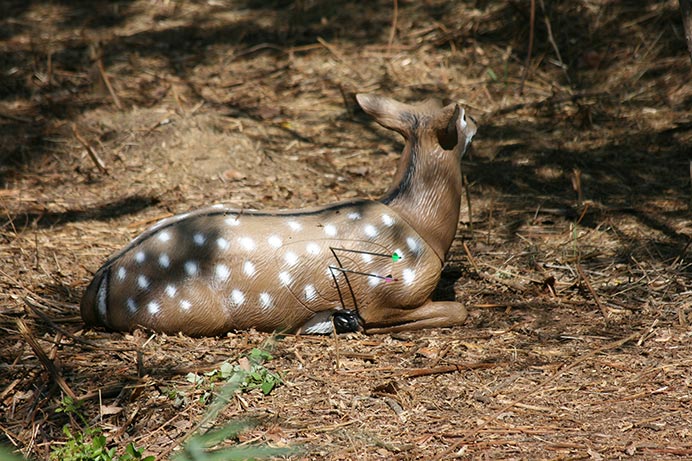 An exercise larger than life
Practiced in a natural environment, 3D archery (or 3D shooting) is performed on a course made up of 24 targets. These are arranged at a variable distance (between 5 and 45 m) and are represented by animals. From the small rodent to the most imposing animals, these foam targets are available in real size in order to offer the most authentic scenario possible. Each archer has two arrows per target. Depending on the part of the animal affected, the archer gets 5, 8, 10 or 11 points: the archer with the highest score wins! The course is run by peloton: once all the participants have shot their arrows, they can then record their score and move on to the next target.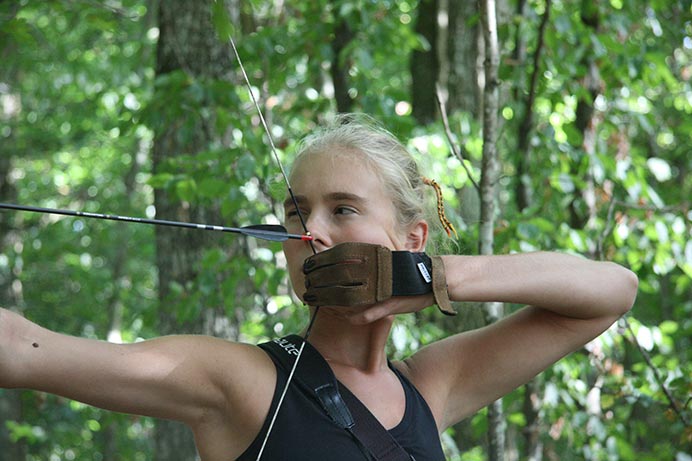 3D archery, for whom and why?
The great strength of 3D shooting? Permanent contact with nature. Forests, plains, mountains… Nothing like it to clear your head and relax after a busy week! It's a fact: spending a few minutes in contact with greenery significantly lowers your levels of cortisol, also known as the stress hormone. Walking in the fresh air and sharing moments of conviviality: this is the recipe for relieving the pressure, while having fun.
Another advantage of 3D shooting: it works rigor and concentration, as well as the ability to find one's way in space. For the more nervous among you, it allows you to refocus and channel your energy. Finally, this sport uses all the muscles and helps improve coordination of movements and balance. Whether you are a novice or an experienced shooter, this 3D archery trip is for all levels: learn or perfect your technique with a renowned archer.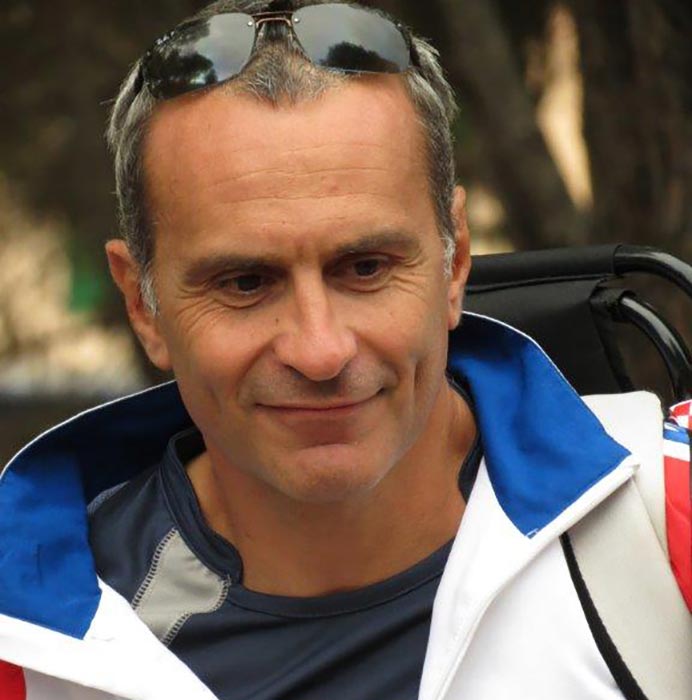 3D shooting course: an expert at your side
Coach for over 20 years, Emmanuel Lecuyer is what we call a true enthusiast: he has obtained a total of 53 titles and medals during his career. Sacred world champion, he now helps archers of all levels to progress through courses and themed trips.
During this 100% archery trip, you will develop the following skills:
strengthen your concentration;
manage your time correctly;
know what strategy to adopt on the course;
learn to estimate distance;
set goals.
Afraid of not being up to it? Rest assured: our trainer adapts to everyone's level. After an initial analysis, individual technical advice will be provided to you. Over the course of your stay, you will be able to overcome your difficulties and strengthen your strengths.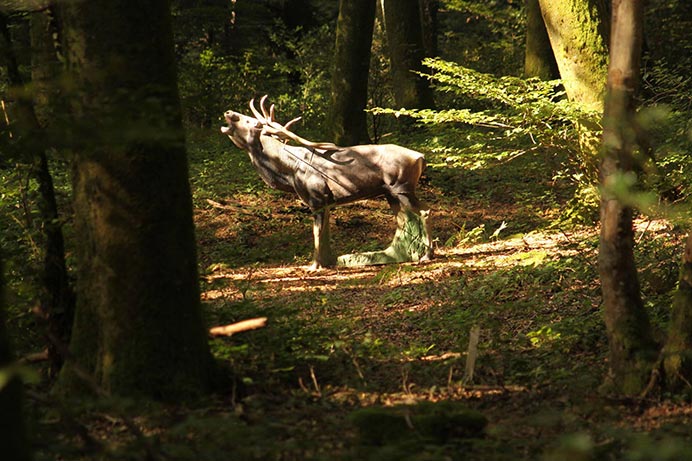 (Re) discover 3D archery on an enchanting course
It is only a few minutes from the city of Beaune that our estate is located: an incredible natural environment, which includes the 3D archery course on which you will operate.
Specially designed to meet the requirements of the FFTA (French Archery Federation), this official and secure practice site covers 60 ha. The 24 targets are scattered in the most natural way possible: it's up to you to flush out the game that lurks along the way.
Trust your instincts!
Settle into a fairy-tale-like suite: Château or Palais Abbatial, our elegant 4-star accommodation has been completely renovated and tastefully decorated. For an even more intense connection with nature, unusual accommodations are also available on the estate.
Who says Burgundy says gastronomy: we offer menus prepared using fresh and seasonal products, directly from our biodynamic farm
Hiking, cycling, boat trips, escape games ... Our activities adapt to all your desires. Treat yourself to a moment of intense well-being with our pool area, sauna and outdoor jacuzzi. End your day with a visit to the region's wineries or a bike ride along the vineyards at sunset.
Burgundy archery trip: our two options for 2021
FRANCS ARCHERS STAY:
Tempted by special archery weekend? The Francs Archers stay is made for you! Two days devoted to the practice of 3D shooting, without forgetting the moments of relaxation (dinner, various activities, evening ...), essential to the success of a stay.
From 9 am: arrival, welcome and snack.
10:00 am: course in situation (needs analysis, technical instructions).
12:30 p.m : lunch in the forest.
2:00 p.m : course shooting placements.
5.30 p.m : à la carte activities and free time.
7:30 p.m : the archer's dinner.
Informal evening debate Archery.
8:30 am: breakfast.
9:30 am: course work (time management).
12 noon: lunch in the forest.
1:30 pm: practice of counted shooting (application of acquired knowledge).
5:00 pm: general debriefing.
5.30 pm: departure.
Full board
Organic food from the estate's farm depending on the season
STAY ACCOMMODATION SUITE 4 *
Abbey palace - castle
950 € for 1 person
1,250 € for a couple
3 * ACCOMMODATION STAY
Novice village, unusual habitat
650 € for 1 person
990 € for a couple
Prices are shown in VAT
Alcoholic beverages and certain activities are subject to an additional charge
Domaine de l'Abbaye de Maizières
2, chemin de Maizières
71350 Saint-Loup-Géanges
Téléphone : +33 (0)7 86 11 73 54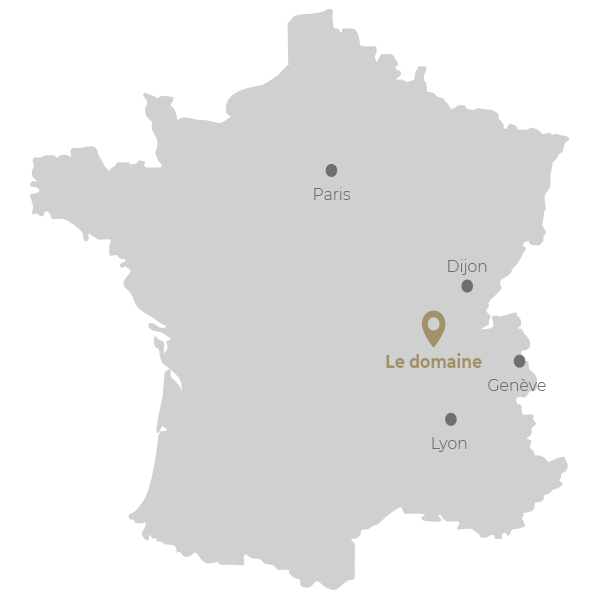 10 min from Beaune station (12 km)
7 min from the motorway exit (A6)
By car or TGV:
3 h 30 from Paris
1 h 30 from Lyon
2 hours from Geneva
0 h 30 from Dijon