Domaine de l'Abbaye de Maizières:
a living lab for sustainable development based on a charter of commitments
During your stay, you will enjoy healthy food, proceeding from biodynamic farming and in line with circular economy principles. The Domaine de l'Abbaye de Maizières and its unusual and luxurious accommodations offer you a unique experience for all your events and receptions.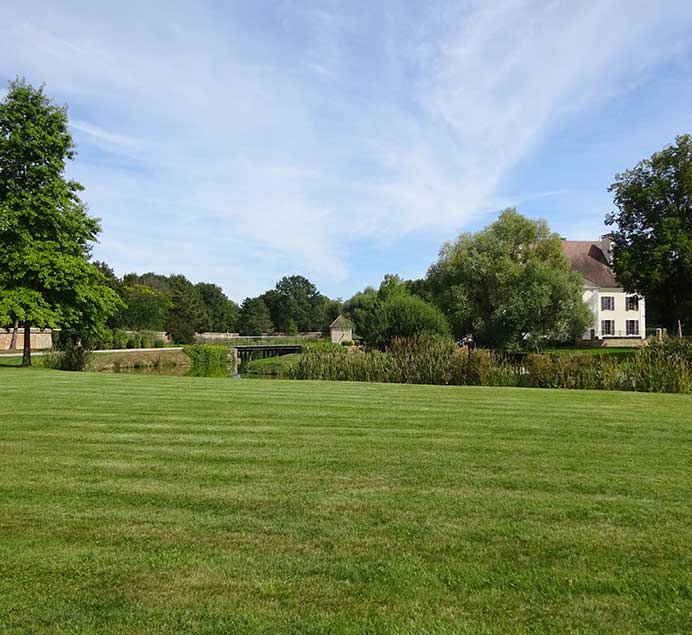 Granddaughter-house of Cîteaux Abbey: 750 hectares in the heart of the Burgundy region for your receptions and luxury stays.
The Domaine de l'Abbaye de Maizières, with its Abbey Palace and Castle, is at the heart of a 750-hectare property. It dates back to the creation of the Abbey of Maizières, the "granddaughter-house of Cîteaux Abbey", in the 12th century. Wood was until recently the sole resource of successive owners. However, the same cannot be said today, at a time when sustainable development legitimately takes precedence over all other considerations.
This is why we are developing a 20-hectare polyculture biodynamic farm mixing crops, orchards, market gardening, livestock and vines in order to achieve food self-sufficiency. We want to demonstrate that without inputs or pesticides, our farm can feed 100 to 150 while respecting our workers and the environment.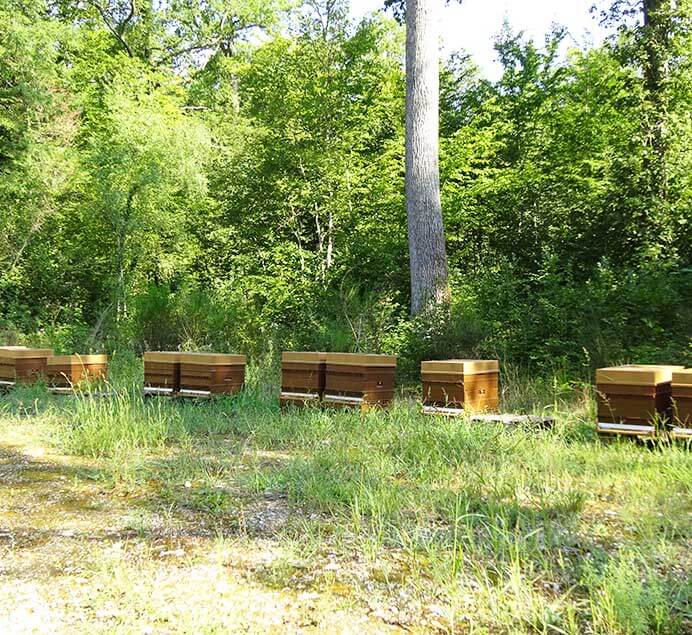 Maizières: An outstanding living laboratory, located 10 km from the city of Beaune
The estate intends to be a living laboratory for sustainable development, based on an exemplary charter of commitments. This charter consists of 10 commitments and includes economic, environmental and social requirements, as well as values of harmony with nature and wildlife, in coexistence with the human community.
Didn't Saint Bernard of Clairvaux, reformer of the Cistercian order, say: "In the shade of the trees you will sometimes find something that you would never have learned in the schools"?
Domaine de l'Abbaye de Maizières Sustainable Development Charter of commitments
Economic commitments of the Domaine de l'Abbaye de Maizières
Exploiting the 650 ha of forest with PEFC label recognition and innovative silviculture.
Developing an innovative and unique tourism and event project.
Operating a 20 ha biodynamic farm – with farm animal breeding, crops, market gardening, orchard, vineyards, beehives – by integrating the guidelines of permaculture.
Promoting job creation for local residents and developing vocational training programs dedicated to the younger generation, covering all aspects of the estate's activities.
Environmental commitments of the Domaine de l'Abbaye de Maizières
Carrying out scientific monitoring of the forest, pond, fauna and flora in collaboration with specialised associations (Choue, Shna, Aosml, Ssnmcs, Epob...) in order to guarantee a management that respects biodiversity throughout the estate's ecosystem.
Guaranteeing an eco-responsible project throughout the estate: 40% renewable energy production, natural sewage systems, waste recycling, low-carbon unusual accommodations.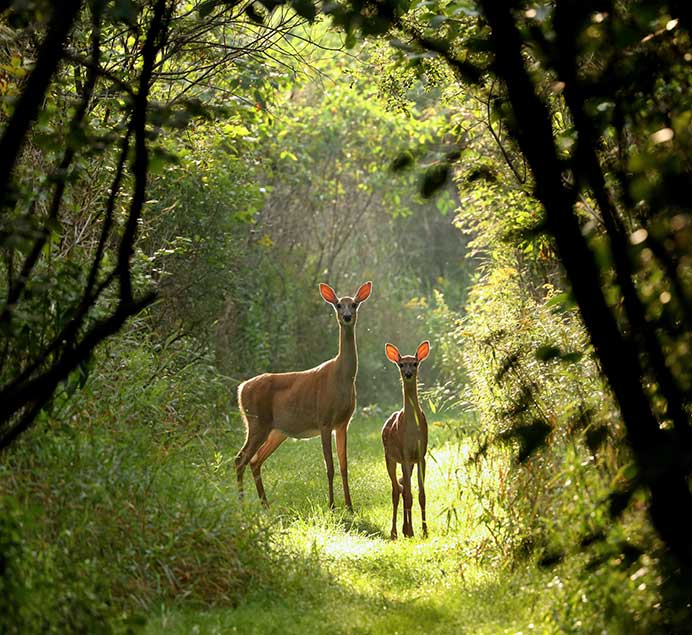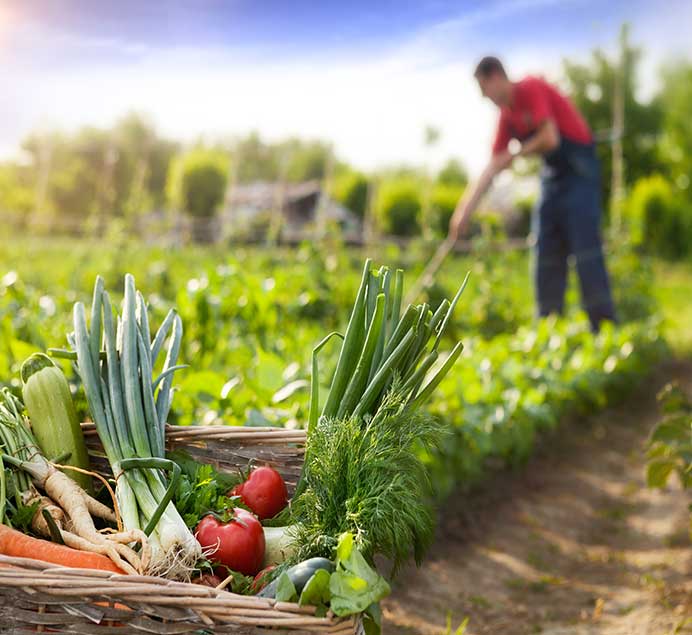 Social commitments of the Domaine de l'Abbaye de Maizières
Developing an ecotourism and educational activity related to natural environments and biodynamic agriculture. Dedicated trails and specific activities for different audiences.
Organising annual federative events bringing together local players and members of the Maizières Abbey community (pond fishing, grape harvesting, participatory harvesting, Saint Francis celebrations...).
Ensuring a healthy and self-sufficient food supply on the estate for all visitors and guests, with menus that are adapted according to our production and the seasons.
Promoting a reference project based on the history of the Maizières Abbey, the monastic economy and spiritual values, leading to a harmonised relationship between nature and mankind.